Next Ludlow Market is this Thursday, 6th November
I have got some beautiful stylish woven scarves which would make wonderful Christmas presents.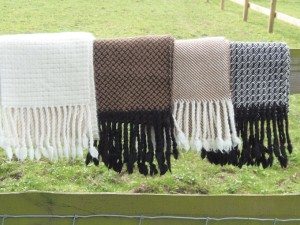 This is Gina born 23.10.14 – a bit late in the year, but she is doing well.  The females that were all expecting this year have produced lovely healthy cria & couldn't be more even, 2 boys & 2 girls!