Coco Alpacas Shop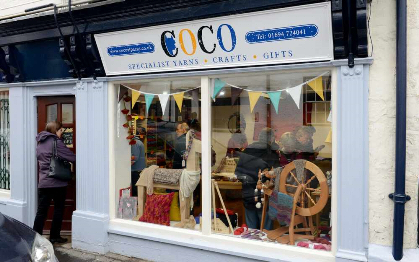 My feet haven't touched the ground since my last blog post.
I've been so busy arranging the stock in my new Coco Alpacas shop, dressing the shop window, meeting members of the public and the press, and of course looking after my beautiful animals!
The opening day was very successful and I had alot of support from Church Stretton folk and further afield too, because many people had read an article in the Shropshire Star about my new enterprise.
Everything just fell into place on the day and the feedback has been overwhelmingly positive: people seem to agree that it's good for the town to have something a bit different, and my little cottage industry seems to have been welcomed with open arms.
Two of my favourite alpacas, Wizard and Derby, were on show in the Square, pretty much directly opposite the shop, and they certainly looked cute in their deep purple halters and pulled in the crowds. Continue reading →